Ittle Dew for tablets
2013-10-22
We are basically finished with Ittle Dew for tablets, and we're just about to submit and send out review copies.
I wanted to show you how it looks (and works). When you start the game for the first time you're prompted to choose between two settings, gestures and on-screen buttons.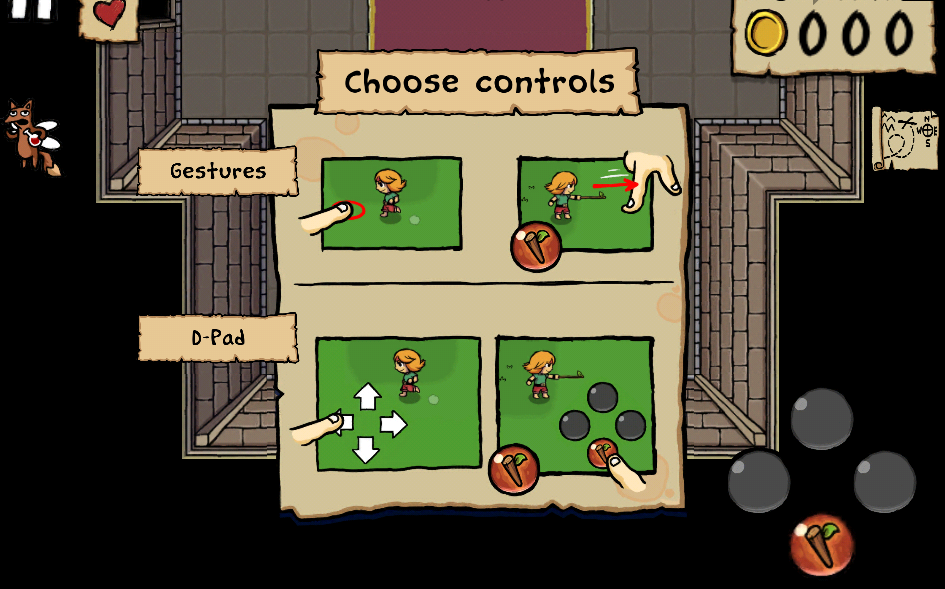 Playing with gestures is super comfortable since you can play with just one finger. Hold to go there, and use one of the four gestures to use the items. As you unlock the items, Tippsie will show you how to perform the action. I know there's a lot of players out there that don't like on-screen controls, but actually they are my personal preference. We've iterated and tweaked the feel many times until we got them as good as we wanted them. It's easy to change controls at any time too, so try them both! We hope to have Ittle Dew out on tablets before the end of this month.