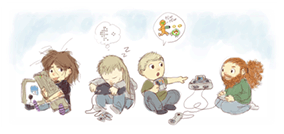 Want to contact Ludosity? Don't hesitate to send us an email, or fill in the form below.
We're always interested in hearing what people think about our games, or answer questions if you are experiencing any problems.
If you are interested in working with us, either full-time or as a student writing your thesis, let us know who you are and we'll get in touch.
Info: info@ludosity.com
Support: support@ludosity.com
Jobs: jobs@ludosity.com – We're always searching for talent. And drive.

Visiting address
Ludosity AB
Kaplansgatan 16b, Drivbänken
541 34 Skövde, Sweden
Contact form