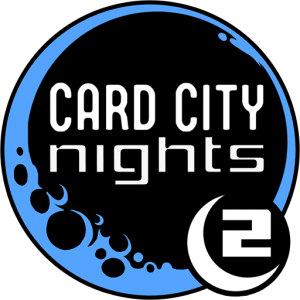 We're proud to officially announce the game we've been working on since August last year: Card City Nights 2!
We will talk alot about the game in the coming months, but for now the biggest reveal is that there will be online multiplayer, and it's going to be available for beta testing in just a few days! If you're interested in trying it out, head on over to www.cardcitynights.com and sign up!
And remember, it's always night in space.
XOXO, team Ludosity
Filed in News