We're proud to announce Progress – a new game for tablets and smartphones!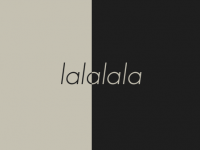 We teamed up with our friends Tim Garbos from the Copenhagen Game Collective, and Norwegian musician Martin Kvale in a Scandinavian super-team joint effort and made Progress – a puzzle game that will make you think and laugh. But mostly it'll make you look silly!
We won Pocket Gamer's Very Big Indie Pitch on the very first day we showed it publicly, and we'll continue to show it around the world during the spring and summer. Come find us at A Maze, GDC, SXSW, Social Connect, Nordic Game Jam – you name it, hopefully we'll be there!
Progress will be released in the spring of 2015. Keep an eye on our Twitter and website for more info about shows and release date!
UPDATE: Check out our 100 Faces of Progress photo album !
Filed in News